5 Signs Sleep Deprivation Effects on Your Skin
Posted by Anne Sangemino on
5 Signs Sleep Deprivation Effects Have on Your Skin  
January 28, 2020   Anna Sangemino
Lack of Sleep lowers New Cell Count on a Daily Basis.
Sleep Deprivation is Affected By:  Artificial Light, Blue Light from Computers, Television, LED Lights, and Mobile Phones.  Make sure your bedroom is dark when you go to sleep.
Sleep disturbances are affected by eating and drinking late into the night, waking to use the bath room and turning on the light disturbs your circadian rhythm preventing you from falling back into a deep sleep.
 Lack of sleep effects the NREM and the REM sleep. 
NREM is a non-rapid eye movement and no dreams.
REM sleep is very deep, your eyes and muscles make many small movements. It is the dream state.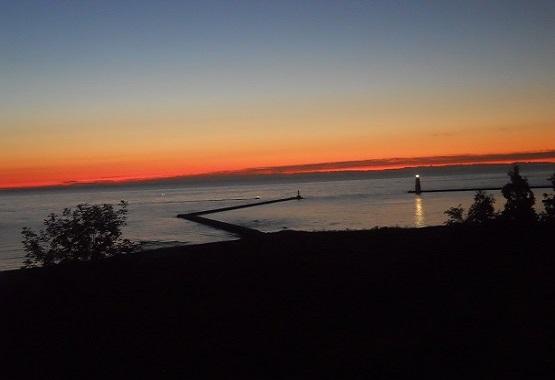 Adults need 8 hours of sleep a night and children need 11 to live healthy, play and work at an
 optimal level.
The negative biological affect from the prolonged lack of sleep has detrimental health effects on your skin cells.  It begins neurologically and depletes the new cells the body makes daily. Lack of sleep diminishes the skins moisture levels causing dehydration and lowers the skins pH level. The unhealthy change in the skins PH triggers acne break outs and rutty skin in some people and degenerative pale and listless skin in others. The degenerative condition severely slows down the collagen growth rate. When collagen levels decrease your skin loses its supple tautness, leaving the skin loose and flabby, dehydrated and dry. The skin texture changes to oily and rutty or dry flaky and crusty. 
I clipped a paragraph of an in-depth scientific study on sleep deprivation. 
" While disruption of sleep for a period shorter than one day appears to have little effect on the basal rate of cell proliferation, prolonged restriction or disruption of sleep may have cumulative effects that cause a major decrease in cell proliferation, cell survival and neurogenesis. Most methods of sleep deprivation that have been applied affect both NREM and REM sleep. Available data favor the hypothesis that decreases in cell proliferation are related to a reduction in REM sleep, whereas a reduction in the number of cells that subsequently develop into adult neurons may be related to a reduction of both NREM and REM sleep." 
Here is the address for the complete thesis... 

...https://www.ncbi.nlm.nih.gov/pmc/articles/PMC2771197/ 
Aloe Vera: 
Historically used and popular as an anti-inflammatory for wound healing and a natural antibiotic.  In addition to its soothing, calming and moisturizing benefits.  It is excellent for sensitive skin, sun burn, dehydrated and dry skin.  The moisturizing property deeply penetrates the skin. It is an emollient and companions well with botanical extracts, its synergistic design drives nutrients to the cells that support the proliferation of new skin, restores the hydration and thickness of the skin shaft, improves the production of collagen and the quality and suppleness of the skin for healthy beauty.   
Virgin Coconut Oil: 
Stimulates collagen production.  Collagen is a protein the connects tissue to the bones and holds our body together. It gives our skin the resilience and suppleness we identify as healthy beauty.  Regular use of Virgin Coconut oil reduces wrinkles.  Collagen holds it all together and is responsible for the youthful appearance of the skin. 
Healthy Beauty is achieved by nurturing the skin with hydration and moisture.  Clear skin allows the skin to breathe while supporting the skins immune system defense.  
Whole Plant Extracts are assimilated by the skin cells and all residuals are eliminated.  There is no build up in our bodies from isolated constituents. 
     Patchouli cream has a calming, prophylactic effect on the skin, preventing 'dis-ease'.  Patchouli E.O. has an exceptional synergy for calming, lending it as an anti- inflammatory.  This anti-aging skin decongestant reverses fine lines and soothes chapped skin.  It restores healthy skin and relieves itching.  
     Geranium E.O. moisturizes the skin while balancing the sebum which settles in the pores and keeps the skin supple.  Geranium cream cleanse oily skin, restores and enlivens pale skin.  Geranium regenerates skin tissue and improves circulation. 
  Lavender cream has a stimulating vitality, with the potential renew and restore healthy, soft and supple skin.  This synergistic cream minimizes scarring.  Lavender E.O. prevents the buildup of excess sebum which bacteria feed on and promotes a clear complexion. Lavender is also relaxing for tired and sore, overworked and tight muscle tone. Virgin coconut oil is also anti-inflammatory. A virtual massage at your fingertips.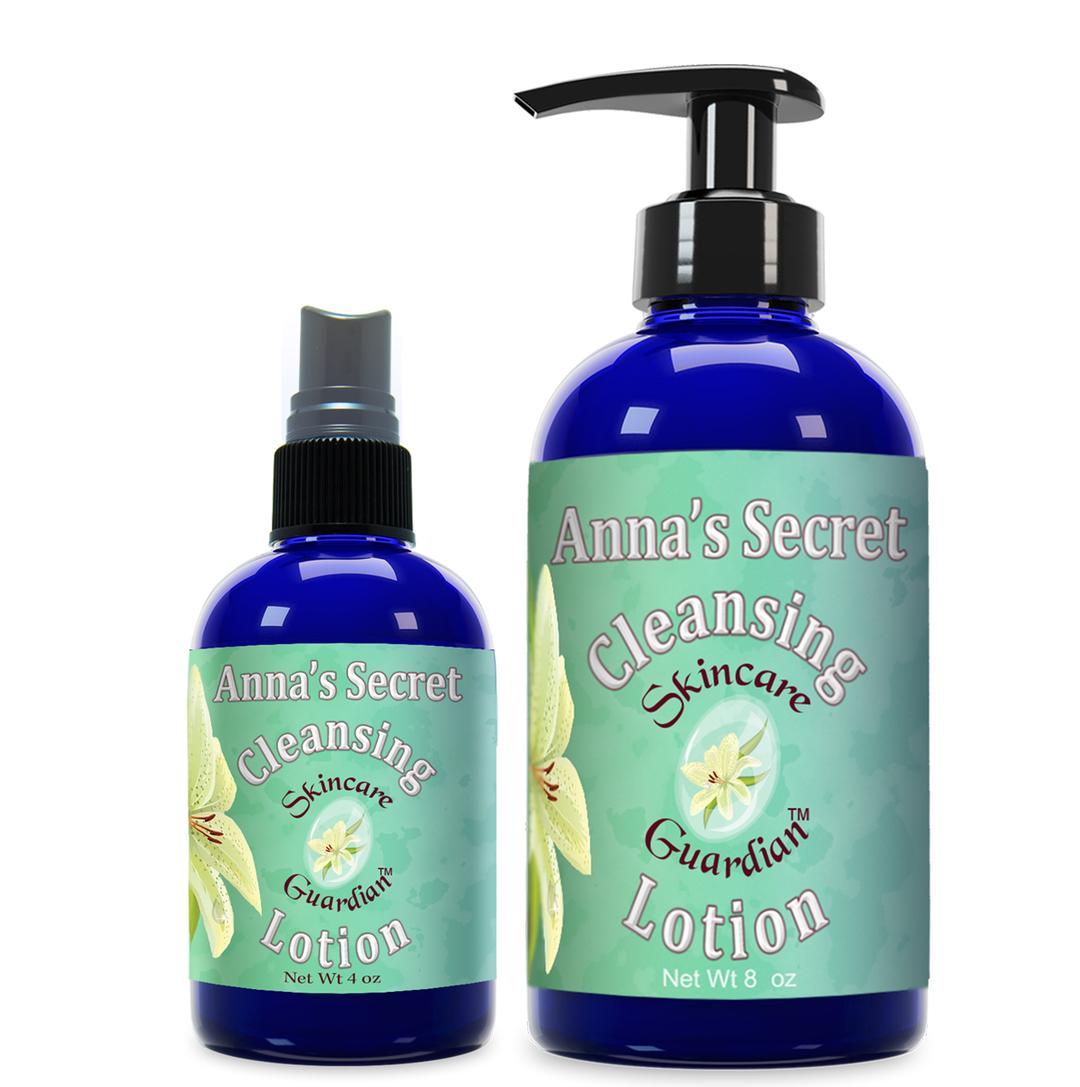 ANNA'S SECRET CLEANSING LOTION 
Gentle organic face cleanser that hydrates and gives your skin a natural glow from the rich phyto-nutrients and cleansing astringency with Organic Virgin Coconut Oil, Aloe Vera, Jojoba, Olive Oil, Rose, Roman Chamomile, Geranium and Ylang Ylang Essential Oils. 
Patchouli and frankincense have been used as a tonic for the skin for thousands of years. This herbal synergy, designed to tone the skin and reduce the signs of aging, effectively restores healthy skin tissue. The lotion is beneficial to use for dry, sensitive skin, for preventing wrinkles, stretch marks and reducing the appearance of scars. The potential benefit of this blend is to help stimulate cell turnover and dissolve cellulite by restoring healthy skin, it aids in residual salt and toxin removal from the body. The virtue from this lotion is clarifying and strengthens concentration. The Ultimate Tonic Lotion is great for men and women.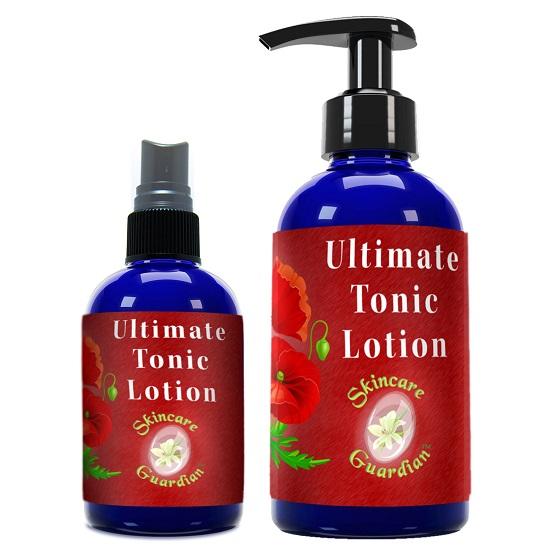 Holistic Skincare is all about Food for the Skin.
Whole Plants for Whole People.
Designing the SkinCare Guardian Line is an art as much as it is a science.
I believe you will love the texture of the creams and lotions;
as much as you will the feel and youthful glow of your revitalized new skin. 
Enjoy,
SkinCare Guardian
:|zpendofcontent|:
---
Share this post
---
---